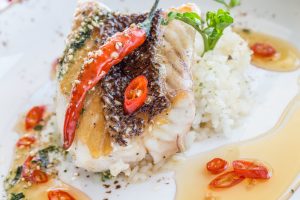 If you enjoyed our first Meals & Memories at Amira virtual cooking demonstration on YouTube, you're going to love the second, which was served up recently at one of the beautiful Perry Homes models.
Chef Kirk Ellsworth took full advantage of the upscale features found in the kitchen of Perry's stunning Design 3257W model home to prepare an elegant meal of Chili Seared Red Snapper, Lemon Orzo and Roasted Brussel Sprouts. The quartz-topped island offered more than enough space to slice the Brussel sprouts before popping them into the GE stainless-steel oven. The five-burner gas cooktop quickly boiled water for the orzo and heated the snapper to perfection.  Other features we fell in love with while watching the video is the unique custom backsplash and the wrap-around counter that can seat six people comfortably. The kitchen design also offers a butler's pantry, perfect for staging dessert.
Design 3257W is one of two dozen floor plans available for homes situated on 60-foot homesites. Designs are priced from the $380,000s.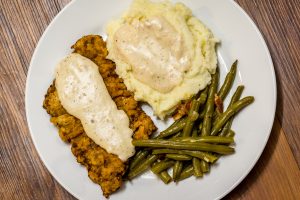 The beating heart of every home is the room where families gather together to bake cookies, craft science fair projects, raid the refrigerator for the last scoop of ice cream and, yes, prepare meals.
The presence of a kitchen in any home draws family members, but kitchens fashioned by Beazer Homes set the standard for beauty and functionality. Tour of any of the kitchens in Beazer's four model homes in Amira and you will immediately feel at home, but take a few minutes to savor the beauty of the builder's Fredericksburg model.
Light, bright and dazzling, the kitchen features gleaming granite countertops with a stainless-steel sink and gorgeous backsplash, a stained kitchen island, double ovens, wood-like tile, a handy pot filler, undercabinet lighting, a gas cooktop and more. Oversized, painted white cabinetry can store everything you need and then some, ensuring you'll never have to deal with counter clutter.
More important than the amazing features is how easy it is to create a comforting meal. We had Chef Kirk cook up Chicken-Fried Steak with Jalapeno Bacon Gravy, Mashed Potatoes and Garlicky Green Beans in the kitchen of the Fredericksburg model. You can watch him on our YouTube channel. Once you've seen it, pay all four models a visit and get started crafting the heart of your home.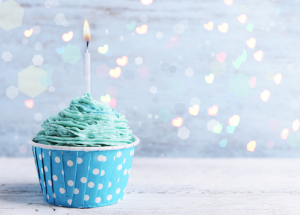 Amira is celebrating a birthday this month, and we are proud to say that we are one year old and growing strong!
Looking back, it's exciting to see how far Amira has come. Last year, builders Beazer Homes and Perry Homes were constructing their model homes. Potential homeowners flocked to Tomball eager to learn more about our home designs, amenities and future plans. Today we have seven open model homes, new neighborhoods and many happy homeowners.
Among our accomplishments this past year has been the transformation of the existing 7,000-square-foot event center and show barn into a state-of-the-art recreation center with a fitness room, yoga studio, children's reading nook and meeting space. The courtyard has been converted into a resort-style pool, which flows into a secondary, freeform pool and children's play area. There's also 3,000 square feet of covered patio, a dog park, playground and event lawn.
Buyers have fallen in love with Amira. So much so that more than 225 homes have already been sold. Our first residents have helped build a community of family and friends for whom an active lifestyle — lived in a relaxed atmosphere, — is high on the list of life goals.
Adding icing to the top of the cake was the addition of more than 100 acres to our popular community as we attempt to satisfy buyer demand. That means the addition of 400 more homes priced up to the $400,000s and tons of new neighbors.
And that's just our first year. Next year we will welcome new homes, new neighborhoods and new friends. Will you be one of them?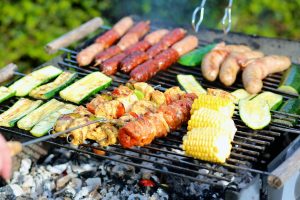 Texas state parks and national parks are slowly allowing overnight camping. Great news — if you can get a reservation.  But there's no need to wait to enjoy the fun of sleeping under the stars. Your backyard is open, and you hold the only reservation.  With the right preparation, a backyard campout can be just as fun as camping in the woods. And you start with a big bonus — no long drive. Here are a few tips to make sure your campers are happy.
Do it right
No skimping on the gear — pretend you don't have a house just a few feet away. Pull out the tent, the sleeping bags, blankets, pillows, flashlights and everything else you would normally take camping. The only reason you're allowed to "cheat" and go inside is for a potty break. The one thing you don't bring? Your laptop or phone (unless you set it aside for an emergency).
The yummy part
Cooking over a fire is an ingredient that is hard to replicate. It's one of the reasons we love camping so much. So light up the grill — or better yet — put a grate over your fire pit. Cook burgers, steaks, hot dogs or whatever you typically prepare when camping. Pack up all necessary ingredients in a cooler — remember, you're pretending the house isn't there. Get a bag of marshmallows and sticks for roasting them. Add graham crackers and chocolate bars for s'mores. Buy popcorn that can be cooked over a fire. Make sure to ask the kids what they might want on their camp out. And put them to work so you're cooking together.
Need a little culinary camping inspiration? Here are dozens of ideas for foil packets, cast-iron skillet dishes and more. https://www.countryliving.com/food-drinks/g2444/campfire-recipes/
Staying active
Boredom has no place at a campsite — even if that campsite is your backyard. Part of your time pre-evening will be spent setting up camp, but after that, plan a few activities everyone might enjoy. Go on a bug hunt in the backyard. Find interesting leaves and do a nature rubbing by putting it on a flat surface, top it with a piece of paper and coloring over with a crayon. Pick flowers and/or leaves to press. Play horseshoes, ring toss or croquet. Toss a Frisbee. After dark, sit around the fire pit to roast marshmallows and tell stories or sing songs. No fire pit? Use a portable grill. Or ditch the "campfire" altogether and watch for shooting stars and see if you can spot constellations. Read a book by flashlight. Glow sticks are sure to be a hit, so stock up and get creative — Glow Stick Tic-Tac-Toe or Hopscotch perhaps? Here are some cute ideas. https://onelittleproject.com/glow-stick-ideas/
Whatever you decide, it's sure to create special memories. Because camping isn't really about where you pitch your tent. It's about being together.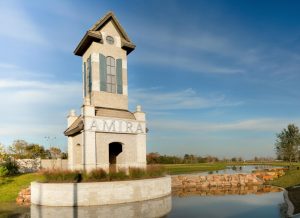 Amira just got a little bigger.
Specifically, Amira is now 113 acres larger, boosting our charming community to nearly 500 acres.  The additional acreage is located along the northern edge of Amira, which is just north of the Grand Parkway east of Mueschke Road. It means we'll be able to welcome 400 more households to the community, which — at build-out — will be home to more than 1,500 families who will be able to enjoy Amira's convenient location and generous amenity package.
Celebrating one year of home sales this month, Amira was formerly the site of a working ranch for Egyptian Arabian horses and an entertainment venue. The existing 7,000-square-foot event center has been renovated as a state-of-the-art recreation center with a fitness room, yoga studio, children's reading nook and meeting space. The building is anchored by a resort-style pool flanked by 3,000 square feet of covered patio. Residents also enjoy a dog park, playground and open event lawn.
Buyers have responded enthusiastically to the community and array of floor plans offered by Beazer Homes and Perry Homes, with more than 225 homes sold in Amira so far. Pricing is from the $220,000s.