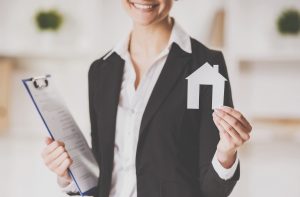 Are there reasons to use a Realtor when purchasing a new-build home? Many, actually.  Benefits that range from helping you find the right community to helping you navigate complex paperwork.
Consider these advantages:
Which Community?
It is a Realtor's job to know the advantages and disadvantages of living in a community or neighborhood. That can save you time since your Realtor will only show you model homes in a community that meets your needs when it comes to home prices, amenities, qualities of the schools your children will attend and ease of commuting to employment centers.
Who's on Your Side?
A Realtor is on your side and has your best interests at heart. Additionally, Realtors will help you get the most value for the least amount of money and make the real estate transaction easy and frustration-free.
What Upgrades Should You Choose?
Choosing upgrades for your new home can be overwhelming. Real estate professionals know what home features today's buyers are looking for in a home. They also know what improvements will increase the value of your home if you decide to sell it down the road.
Which Lender?
There are many financing options available to buyers and many lenders. It can be hard to know which is best for you — especially if you are a first-time homebuyer. Realtors are used to working with a variety of lenders and can recommend the best loan and mortgage broker for you.
What's Negotiable?
You might think nothing is negotiable when purchasing a new build home, but that isn't always the case. A good Realtor will know what is and what is not negotiable and — as you can imagine — it varies by builder. They also know about incentives a builder is offering that can save you money on closing costs or upgrades.
Do You Understand the Contract?
Real estate contracts are dense. A Realtor can help you understand all the nuances of the contract. They can answer questions about it. That way, you can go into the closing with confidence.  Builders are used to working with Realtors and are happy to do so because they want their homeowners to be happy. Ready to buy your dream home in Amira? Get a Realtor and prepare to make the move.