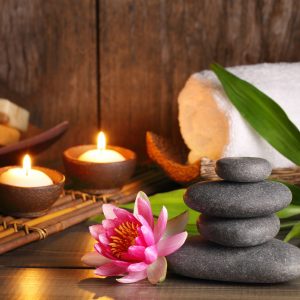 No matter which vacation resort you choose, there will surely be a spa. Surrounded by luxury and pampered by staff, you can just feel the stress melt away. Replicate that feeling everyday by turning your bath into an "ahhh-inspiring" resort-style spa. All it takes are a few simple changes. Need more inspiration? Check out the gorgeous baths in our Amira model homes.
Take Stock of Your Bath
You don't need a large bath to create a luxurious retreat, but you should take stock of what you have to work with. This will keep you from making costly renovations you might not need. Think about what you love most about your favorite spa and figure out how you can add those things to your bath.
Build On That Foundation
It's easy to create the ultimate spa if you are building from the ground up. Today's builders such as Perry Homes and Beazer Homes already provide spa-like amenities such as large soaking tubs, oversized showers and beautiful plumbing fixtures. At the design center, you can personalize your bath even more by choosing calming paint colors, marble and stone countertops, oversized showers with rainfall or multiple showerheads.
Get Organized
One of the simplest things you can do to relieve anxiety when you enter your bath is to declutter. Throw away expired products. Ask yourself if you really need five different body lotions. Scrub down your cabinets and drawers. Add storage containers and put everything you don't need on a daily basis out of site.
Get Creative with Storage
Spas create the feel of luxury with pretty trays and containers. You can do the same. Find stylish containers for your hand soap, lotions and other toiletries. Place them on silver or ceramic trays. Cotton balls and swabs can go in glass containers on wooden or glass floating shelves.
Bring in Natural Elements
Most spas decorate with wood and stone and so can you. Natural elements add warmth and texture, so your bath seems less sterile and more relaxing. A simple cedar or bamboo bathmat adds a touch of luxury. Surround candles with pebbles or shells. If you have a green thumb, plants add to the tranquility of your retreat. Choose ones that thrive in low light and high humidity such as bamboo, Boston Fern, Chinese Evergreen and orchids. Display them on windowsills and counters or hang them from the ceiling.
Ambiance is Everything
Once you've redecorated, it's time to recreate the relaxing ambiance of a spa. Essential oils in a diffuser will keep your bath smelling like your favorite spa all day but even the addition of soaps, candles and shampoos in your favorite scents will promote relaxation. Proper lighting is important. Use a dimmer switch or low-wattage light bulbs. Candles will add the right ambiance. Don't forget music. Create a playlist of your favorite tunes on Spotify to play while you pamper. Don't forget fluffy towels and robes.
Create Signature Spa Products
Spas usually have their own line of spa products. You can purchase them for home use, or you can create your own. Body scrubs are easy to make using ingredients from your pantry. Think you can't replicate facials at home? Think again. Allure magazine offers step-by-step instructions. Make your own facial products using avocado, oatmeal, egg whites and honey. Make your own bath salts or bath bombs using your favorite essential oils. Whatever you make, be sure to keep them in pretty glass containers so everyone can enjoy looking at them.