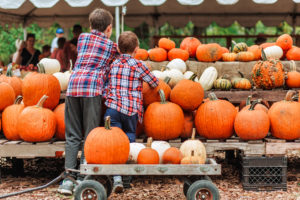 It's "pumpkin spice and everything nice" season. It's also festival season because who doesn't want to get out of the house and have a good time? Amira residents are lucky to live in Tomball, near some fabulous festivities. Which ones will we be at? Check them out!
Times vary, Fri.-Sun., Oct. 8-10
$15 adults, free for ages 12 and under.
$30 weekend pass
Kevin Fowler, Casey Donahew, Josh Ward, Kolby Cooper, Cody Hibbard and Wayne Toups will take the stage at Conroe's annual celebration of Cajun crustaceans. The festival also features delicious food, arts and crafts vendors, a carnival, community and educational exhibits, local dance teams and entertainers, a KidZone and the Catfish Pageant.
11 a.m.-5 p.m. Sat., Oct. 16
Free
Music from the mountains will ring through the old railroad Depot in Tomball when the annual bluegrass festival gets underway. Local and regional acts will perform on the main stage while amateur pickers play during the Shade Tree Jam at Granny's Korner. There'll be food, vendors, a kids' zone and more.
The Woodlands Wildflower Festival
10 a.m.-2 p.m. Sat., Nov. 6
Free
One of the longest running festivals in The Woodlands is back. During the event thousands of wildflower seed packets will be distributed free to the community. In addition, there will be family-friendly activities such as the bluebonnet-planting ceremony, wildflower crafts, bounce houses, face painting, DJ, food trucks and more.
10 a.m.-4 p.m. Sat., Nov. 13
Free
Train lovers can't wait for this annual national model railroad event featuring
detailed model railroad displays in three scales, including the tiny Z-Scale, Lionel O-Scale and a 1,200-square-foot G-Gauge layout. Talk with costumed volunteers about the golden age of railroading and listen to old-style tunes from performers.